Pilot uniform in Nigeria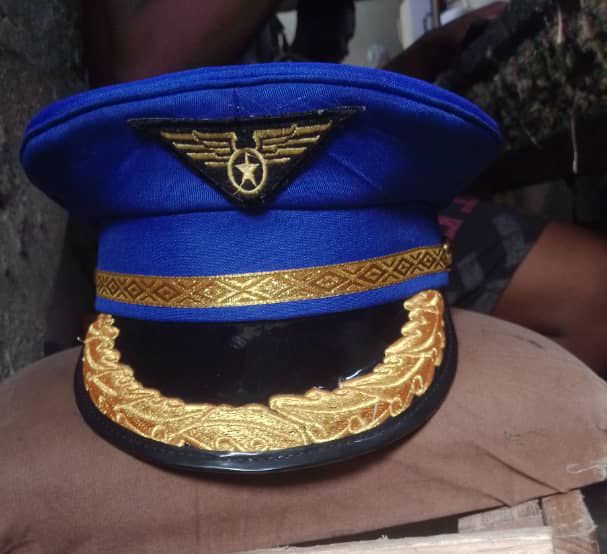 Pilot Uniform In Nigeria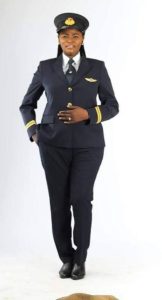 The pilot uniform in Nigeria consists of several components, including a white shirt, black pants, and a navy blue jacket. The jacket features epaulets, which denote the rank of the pilot, and a patch on the left breast that displays the pilot's airline or company logo. The pilot's cap, which is also navy blue, features a gold stripe and the pilot's wings.
The uniform is designed to be comfortable and functional. The shirt is made of a lightweight and breathable material, which helps the pilot stay cool and comfortable during long flights. The pants are made of a durable fabric that can withstand the rigors of daily wear and tear. The jacket is designed to protect the pilot from the elements and is often lined with insulation to keep the pilot warm during cold weather.
The pilot uniform is an essential aspect of the aviation industry, and it plays a critical role in maintaining the safety and security of passengers. The uniform is designed to instill confidence in passengers, and it helps to create a sense of professionalism and authority. In Nigeria, the pilot uniform is a symbol of prestige and honor, and it represents the high standards that the aviation industry upholds.
Pilots in Nigeria are also required to wear certain accessories. For example, pilots are required to wear a tie, which adds a touch of formality to the uniform. They also wear black leather shoes, which are comfortable and provide good traction on the aircraft's floors.
Pilots play a crucial role in the aviation industry, and their uniforms are a representation of their profession. In Nigeria, the pilot uniform is a symbol of excellence and responsibility, and it reflects the unique cultural heritage of the country.
When it comes to buying pilot uniforms in Nigeria, Just Uniforms stands out as the best company to provide top quality products and services. With their years of experience and commitment to excellence, they have become the go-to choice for pilots across Nigeria.
Just Uniforms offers a wide range of pilot uniforms, including jackets, trousers, shirts, ties, and hats. They also provide uniforms for flight attendants, ground staff, and other aviation personnel. Whatever your uniform needs are, Just Uniforms has you covered.
Just Uniforms understands that every pilot is unique, and they offer customization options for their uniforms. You can add your name, rank, and other details to your uniform to make it truly personalized. This attention to detail is what sets Just Uniforms apart from other uniform companies.
Just Uniforms prides itself on its exceptional customer service. Their staff is knowledgeable and friendly, and they are always willing to go the extra mile to ensure that you are satisfied with your purchase. Whether you have a question about sizing, customization, or delivery, Just Uniforms is always there to help.