Why don't physiologist wear scrubs

Why don't physiologist wear scrubs
Because there are different branches of physiologists, there is no general rule to what or how a physiologist should dress.
Type of Physiologist not mandated to wear scrubs
Exercise physiology: Most work of a Physiologist is outside the hospital environment, when they are not in an hospital environment with no risk of contacting an infection, they are not required to wear scrubs.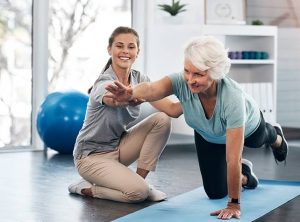 Type of Physiologist mandated to wear scrubs
Clinical psychologist: When a Physiologist is within an hospital environment with the risk of contacting an infection, it is mandated to wear protective gears and that includes scrubs.
MASSAGE AND SPA

UNIFORM IN NIGERIA
Just Uniforms is the best company when it comes to purchasing massage and spa uniforms in Nigeria.
Just Uniforms have an exceptional range of unmatched quality massage and spa uniforms.
Just Uniforms has become the go to destination for massage and spa therapists in Nigeria.
Whether you're looking for a classic, traditional look or a modern, trendy ensemble, from crisp white tunics to elegant colored tops and pants.
Just Uniforms extensive range of styles allows you to find the perfect massage and spa uniform that reflects your personality and meets your professional needs.
Just Uniforms understands that individuality and personal branding are important for massage and spa therapists. That's why we offer customization options to help you create a unique and professional image. You can choose to add your name, logo, or clinic's name on your massage and spa uniform, adding a touch of personalization that sets you apart from the crowd.
TYPES OF MASSAGE AND SPA UNIFORMS IN NIGERIA
Here are some common types of uniforms worn by massage and spa therapists:
1. Scrubs: Many massage and spa therapists wear medical style scrubs as their uniform. Scrubs are comfortable and easy to move in, and they come in a variety of colors and styles. They typically consist of loose fitting pants and a matching top.
2. Tunic and pants: Some massage and spa therapists prefer to wear a tunic style top paired with pants. The tunics are often made of lightweight, breathable fabric and may have a collar or V-neck design. The pants are typically comfortable and allow for ease of movement.
3. Aprons or smocks: In certain massage modalities or when performing specific treatments, massage therapists may wear aprons or smocks over their regular uniforms. These protective garments help to prevent oils, lotions, or other products from staining the therapist's clothing.